With Stardust, the final book in The Starlight Trilogy, coming out shortly, I wanted to write about my favorite actress, Natalie Wood, who played a large role in the creation of the series.
Natalie successfully transitioned from a child star (Miracle on 34th Street) to a mature actress with her role in the 1955 film, Rebel Without a Cause, opposite actor James Dean.
At that time, there weren't many motion pictures that catered to the teenage crowd or teenage celebrities gracing the cover of movie magazines. Natalie changed all that.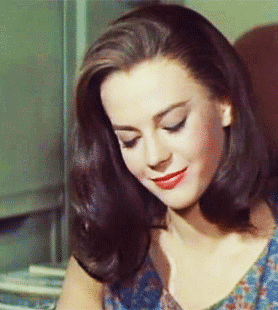 Onscreen, Natalie steals every scene with her beauty, overwhelming talent, and perfect blend of passion, vulnerability, and confidence.
I particularly love her in Cash McCall (1960), All The Fine Young Cannibals (1960), Splendour in the Grass (1961), Love With The Proper Stranger (1963), and This Property is Condemned (1966).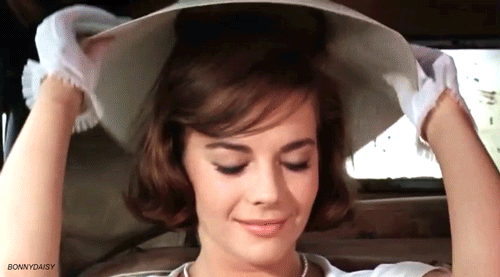 Natalie inspired Elizabeth Sutton (Beth), the female lead in The Starlight Trilogy.
I admire Natalie a lot and think she had incredible style and poise. If I had been a teenager in the 1950s, I would've purchased all the fan magazines to read about the latest goings-on in her life . . . watched all of her films in theatres, hung her posters on my bedroom walls, and tried to copy her makeup, hairstyles, and fashions . . .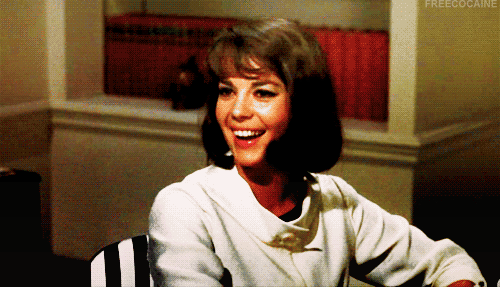 She possessed classic Hollywood beauty and glamour, which made her seem almost unreachable, but she also had a humble quality about her.
She is someone I would've loved to be friends with
–
hanging out together at famous L.A. hotspots, gossiping about boys, and socializing with other Hollywood royalty.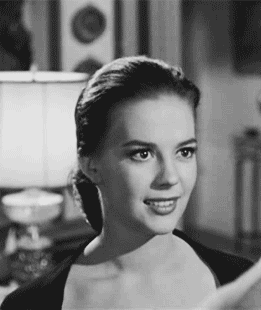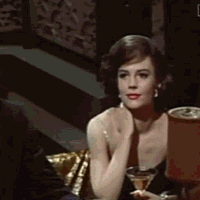 In The Starlight Trilogy, Beth falls in love with rebellious Method actor, Aidan Evans (inspired by James Dean, as I discussed in a previous blog post).
Natalie and Jimmy's romantic chemistry in Rebel Without a Cause provided most of the inspiration for Beth and Aidan's romance
. There is nothing sexier than the girl-next-door taming the brooding bad boy.
While Natalie and Jimmy's onscreen relationship was a solid foundation upon which to build the classic love story in The Starlight Trilogy, Natalie's real-life romance with actor Robert Wagner (known as R.J. to his friends and family) also brought out the hopeless romantic in me and helped with the writing process.
Natalie had a crush on R.J. since she was eleven years old.
She even signed with his agent simply to try to get close to him. At first, R.J. never noticed Natalie because he was eight years older than her.
In 1956, however, they officially met at a fashion show, started dating, and fell in love quickly. Check out any film magazines from the late 1950s and you cannot deny they made a gorgeous couple and were very compatible.
In 1957, Natalie and R.J. married. She was nineteen years old. He was twenty-seven.
Unfortunately, they divorced in the 1962 and ended up marrying other people, but in 1972, they remarried, realizing they were meant to be together.
Regardless of the mysterious circumstances surrounding Natalie's tragic death in 1981, I believe she and R.J. were truly in love.
I enjoy collecting vintage photographs of them, along with my other favorite classic Hollywood couples, and reading about them in old magazines.
Even today, Natalie is an excellent role model for young women. She was both career-driven and family-focused, and always remained classy, even when she was acting flirty and fun. Although she passed away far too soon, I'm grateful she left behind a vast catalog of amazing performances, so generations of moviegoers, as well as myself, can appreciate her immense talent for years to come.